Making your Landscape Dreams reality
From the base work to the finished product we believe in quality.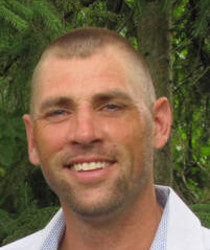 Rob Enter , Owner
Service Area
All of the Niagara Region and Haldimand. From the edge of Hamilton to Crystal Beach to Niagara on the Lake and back into Grimsby.
Our History
At Rob Enter Landscapes, we are passionate about creating beautiful landscapes.
Expert care is taken to achieve a balanced landscape design that exceeds your expectations.
We are committed to delivering reliable service specializing in hard landscapes.
What our customers are saying…
We are so pleased with the outcome of the landscaping you did for us. Your eagerness and honesty made it a pleasure to have you here!
Rob Enter and his staff were courteous, friendly and hardworking. They were always on time and we were very happy to see that they always left the work area tidy. We would highly recommend Rob Enter Landscapes. We would definitely have them back to do more work, if the need should arise.
Thank you very much for the awesome work! Hope the other neighbours around get their driveway done too! We are 100% grateful!
We first connected with Rob at REL while he was working on a complex job in our neighborhood. Rob and his team appeared very clean and professional and the landscape job was interesting and unique which was what we were looking for. We had met with other landscapers and felt we needed to keep looking for someone to help with our vision. When we met with Rob we finally felt we had someone who understood what we wanted and was willing to work with us along the way. We created a plan together, had details costed out and agreed to sign a contract with Rob. The job had some challenges related to the property but Rob was able to work through that and the final job met and exceeded our expectations. His work was efficient and the job site was always safe and clean. He kept us informed every step of the way making several visits to our home to review and revise as required. We will be seeing REL again in the spring for additional seasonal plantings and to discuss additional options related to yard lighting. We are thrilled with the final landscaping and excited to enjoy our beautiful new spaces. We would highly recommend REL
Rob and his team were wonderful to work with. We appreciated Rob's expert advice and creative eye. He took a great deal of time to work with us and get our input as well, and always had time for our questions or comments. We particularly appreciated how clean they kept our place, always leaving everything tidy and organized. They took great care not to disturb more of the landscaping or lawn than what they were working on. From the first sit-down as we looked at the options, to the back-and-forth discussions as we picked colors and product, it was a joy to have such a cheerful, enthusiastic team of professionals on the property. We are thrilled with the final results of our new pool patio, ornamental fencing, gardens, and fire pit area.
We had a great experience working with Rob on the landscaping plan and installation for our new home. From paper drawings to the final completion of the project, Rob was a pleasure to work with. Rob had a clear vision of how the finished driveway, walkways, and yards should look,and after reviewing his sketches we knew that was what we wanted too! Rob's time line was spot on --- no delays or excuses. We had no problems with any aspect of his work --- from start to finish. A harder working crew we have yet to see, and Rob set the pace. The end product blended into our established neighbourhood perfectly. Every single time we pull into our new home we are so pleased with the results of Rob's hard work and planning.
Thanks for coming down early in the season to go over our landscape vision. We had a basic idea of what we were looking for and with your expertise and imagination, you helped us to come up with a plan. The concepts you put into place turned out to be better than we had expected. Your idea of accenting the landscaping with lightscaping also turned out to compliment the entire project. We are happy to endorse you and your company to anyone looking for this kind of work.
Great professional service right from the initial meeting through to project completion. Rob personally ensured every detail was to our satisfaction. The finished product was well constructed and looks great.
Many thanks for your great work ... happy and satisfied!